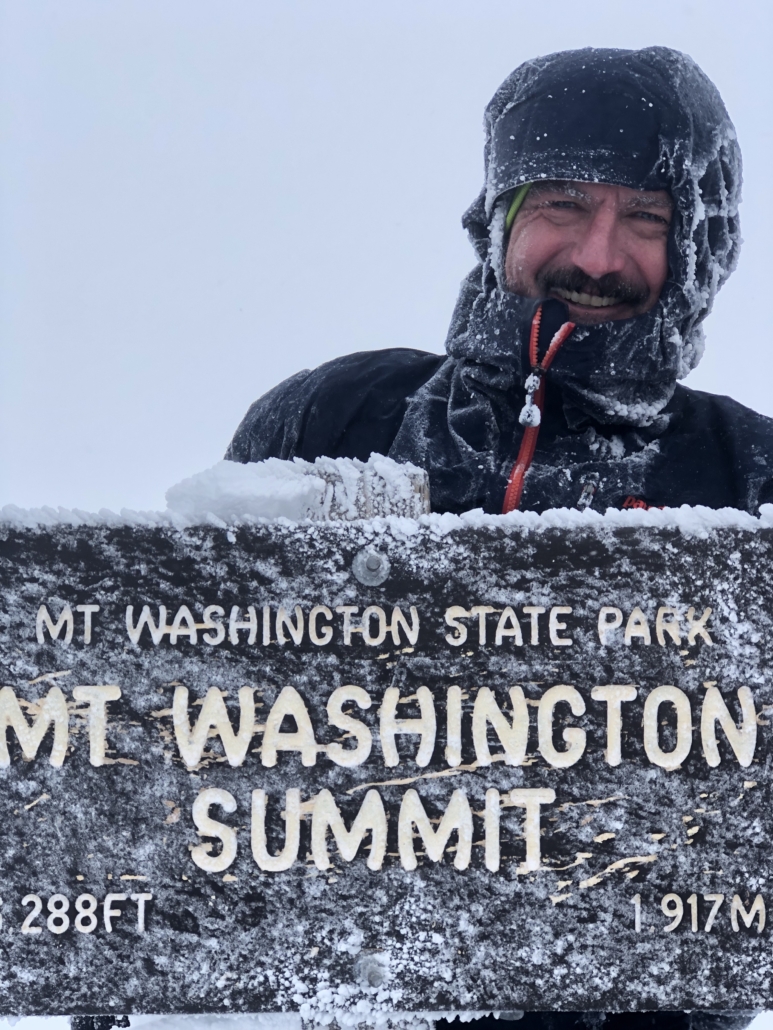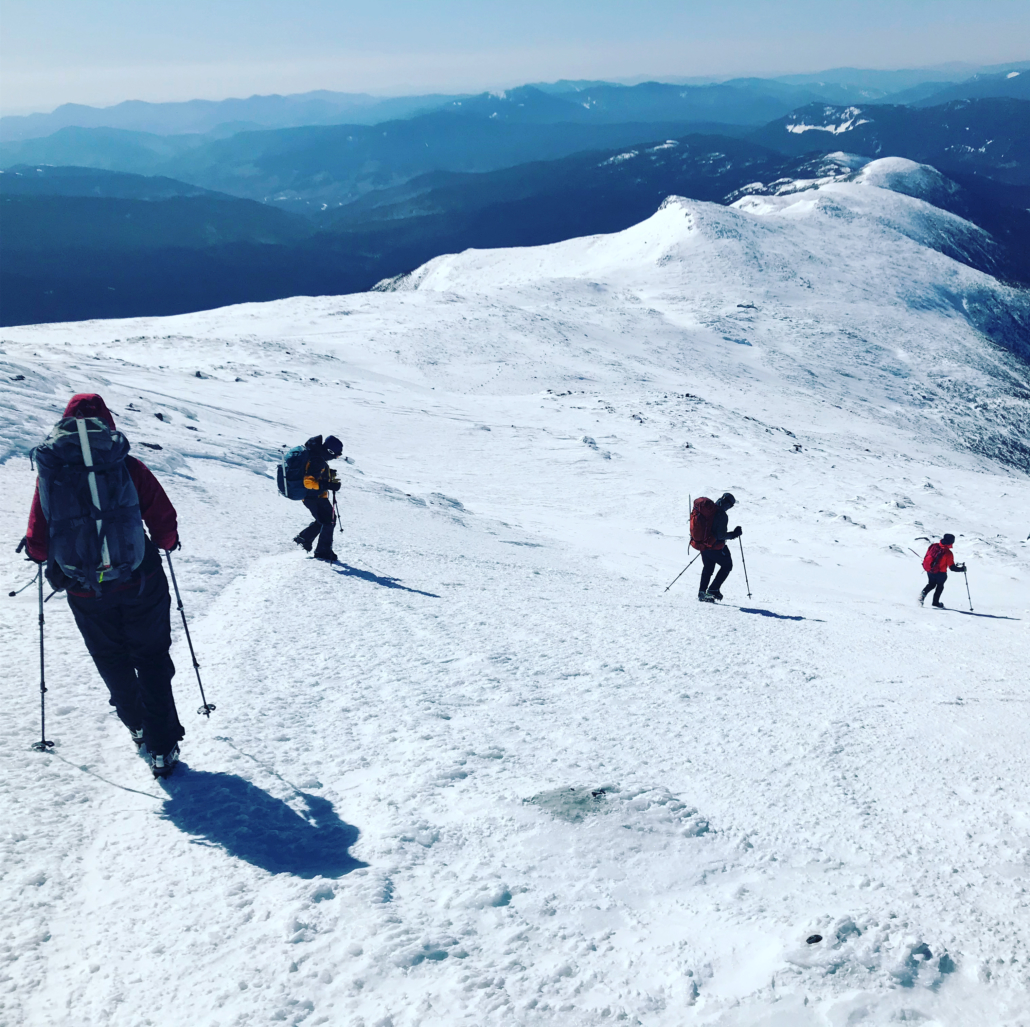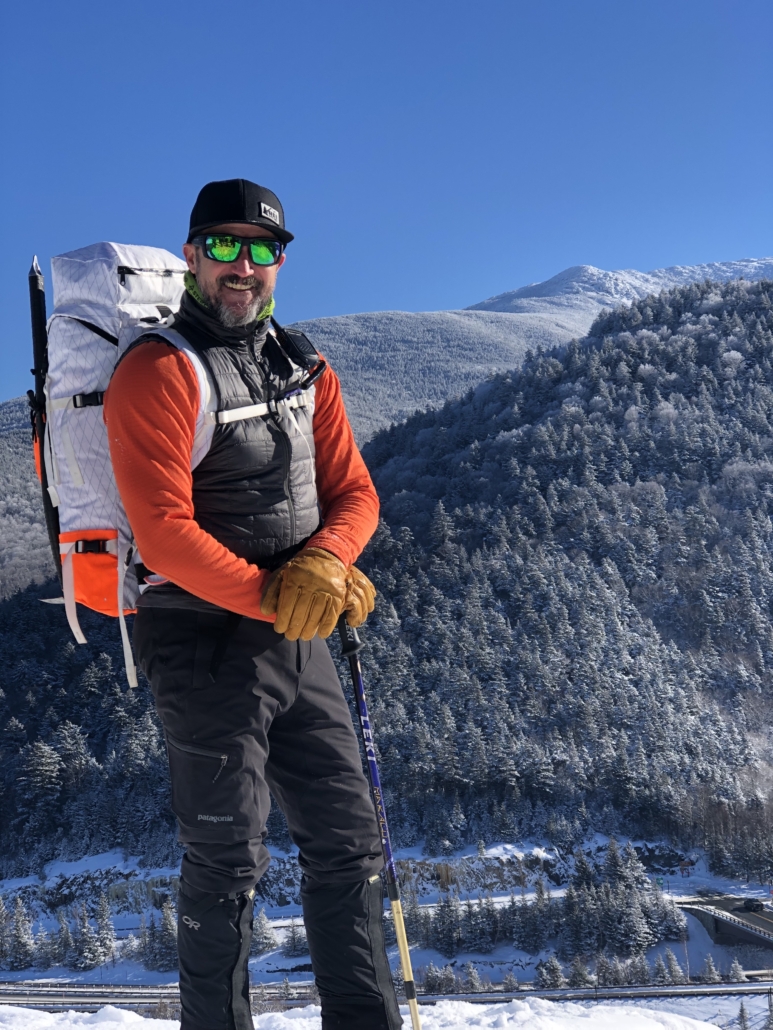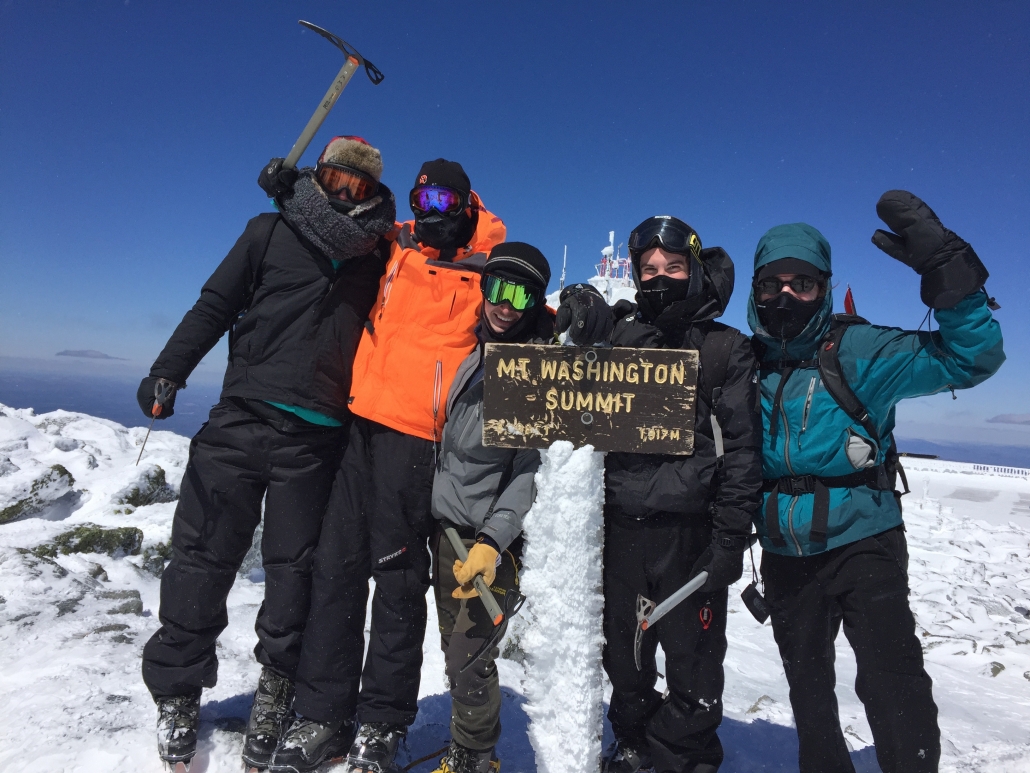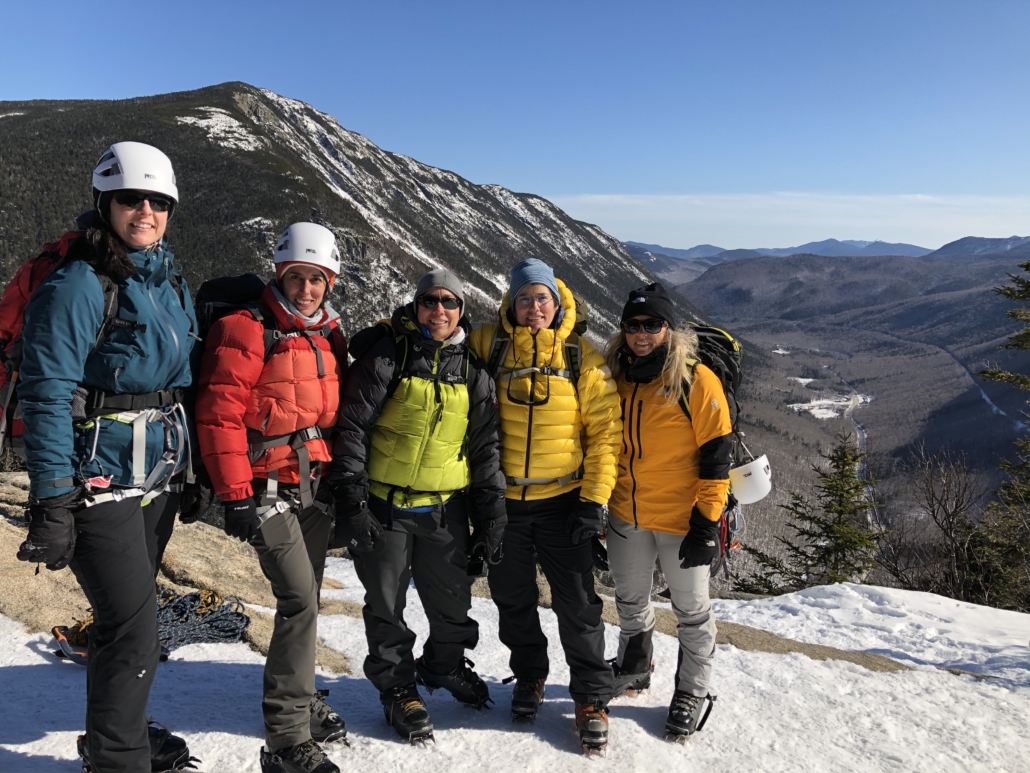 Open – Winter Hiking Series
Sponsored by Burgeon Outdoor
This winter hiking series is intended to provide opportunities for individuals and groups alike to join us for guided winter hikes to popular summits around New Hampshire. Although some summer hiking experience is recommended, no winter hiking experience is necessary to join these outings. Your guides are experienced climbers and hikers and specialize in mountaineering; therefore, they have a wealth of knowledge to share with you.
Our goal is to provide enjoyable, safe, fun opportunities to get you hiking in a variety of venues around New Hampshire. All you need to do is sign up and show up. We will take care of the rest.
Some Summer Experience Necessary : Experienced Hikers Welcome
This is an OPEN ENROLLMENT course. You will be paired with others in a fun learning environment. There is a minimum of 3 climbers required to run the course. If the minimum is not met, you have the option of upgrading to a private day or we can reschedule you to another weekend day.
Where will I meet the group?: Our default meeting location is the Burgeon Outdoor Clothing Company in Lincoln, NH; however, please note that you will receive specific driving directions from your guide(s) prior to the climbing day if the meeting location is different for your specific venue.
Venue Schedule:
2023/24 Winter Dates TBD
Mt. Washington Ascent: 6,288'
Mt. Washington is without a doubt the most sought after and recognized peak in New Hampshire. Climbing Mt. Washington with MMG is a truly awesome experience. WIth arctic temperatures, record setting winds, frequent whiteouts, and a deep snowpack, this mountain provides a challenge for everyone.
You and your guide will meet early to check essential gear. As you ascend you will hone winter travel techniques. Arriving above tree-line you will put your new skills into practice  as you make your way to the top. On a clear day the summit treats climbers to 360-degree views of Maine, New Hampshire, Vermont and Canada.
OPEN Enrollment – Winter Backpacking Overnights
Winter Backpacking
Winter camping in NH is magical. We will help you with the planning and preparation and will share the knowledge and skills needed to be comfortable and safe.  These trips include two days of hiking, one overnight camping and a summit attempt, conditions permitting. We have appropriate winter gear available for rent.
Venues:
2023/24 winter season dates TBD